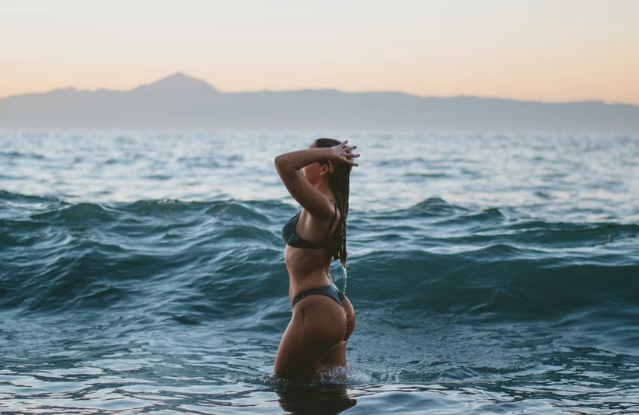 Summer is here! Is your body fit enough to show off in the summer? As you already know, Korea has so many good oceans and beaches. There are excellent beaches on the Gangwondo (East) and Busan (South), Incheon (West), Jeju (Island). However, before wearing and showing off your fit body in summer, you need to be in good shape. Thanks to technology and plastic surgery, you can look as beautiful as you can be with few procedures. Let's look at top 5 procedures to prepare for summer season is just around the corner.
Bikinis and fat are not a good couple. People hate to have bulges when they wear a bikini during the summer. In the other hand, it is also difficult to lose fat in a short time period to get the body you want. Liposuction might be the best solution to remove unnecessary fat and get your summer body without excessive diet and workouts.
Are you afraid of showing your excess belly skin? Loose skin is a very common problem for those who had a baby or lost significant weight in a short period of time. No matter how much exercise you do, the loose skin will still be there and will never improve. Tummy tuck is the only solution. It removes the excess loose skin and fat layer at the abdominal area to tighten the skin and also muscle to create a flat tummy.
Women love to show upper body volume while wearing bikinis. It makes them look sexier and glamorous. A proportional size of breast makes a woman look much more appealing. This makes breast augmentation become one of popular surgeries to get ready for the summer body. A skilled plastic surgeon will place silicone implants to the breasts to enhance the volume and create ideal breast shape. Breast implant also is getting better and durable that results to long-lasting effect and you need not to change every certain period of time
4. Laser Hair Removal – Smooth and hygiene without hair
Shaving on a daily basis in the summer can be such a hassle as you need to wear shorts and bikinis in the summer. Many people change from shaving to laser hair removal. It removes the hair from one's body, legs, arm and also bikini area to give a hygiene smooth silk skin without hair.
5. Mommy Makeover – Bring Back Your Youth
Mom is the most precious person in everyone's life. Moms do everything to make their family happy and it changes her a lot. Mommy makeover is a term to call a set of procedures that helps women bring back their youth. It includes improving sagging skin, excess skin and also droopy boobs.
Here are some cases without any working out, but just some procedures. Before and After Liposuction (3 months).
At Lydian Plastic Surgery Clinic in Seoul, we have you covered providing all those services mentioned above. We highly recommend you get your free consultation and find out what you need prior to hitting the beach as they offer more services than what I have mentioned above. We have received positive feedback from many patients from around the world. There are have quite a lot of patients even book for a trip for the surgery. Liposuction is a good procedure to go ahead abroad for medical tourism since it cost way more in the States or Europe.